In Reception, we have developed our own curriculum, based on the requirements set out in the Statutory Framework for EYFS 2021 and tailored to our own context and needs.
If you would like to know more, take a look at these documents:
Reception Autumn term 1 Curriculum Overview
Reception Autumn term 2 Curriculum Overview
READING
We have a phonics-based approach to learning to read using a systematic synthetic scheme called 'Red Rose Phonics' which has been developed by Lancashire Education Authority. The focus is on developing a love of reading whilst giving children the essential skills to decode text and infer meaning. Children are encouraged to read daily from a variety of schemes and take library books home for pleasure.
   
"Fill your house with stacks of books, in all the crannies and all the nooks."  Dr. Seuss
"If you don't like to read, you haven't found the right book."  J.K. Rowling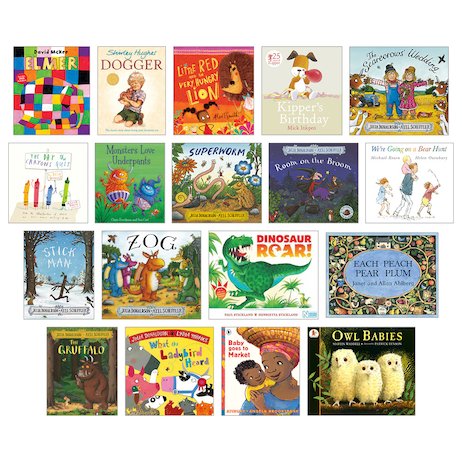 Sharing books and stories together will not only give your child the opportunity to hear words spoken, either through poetry and rhyme, story or non-fiction, but it will develop their speaking and listening skills as you talk about what's happening in the book. We recommend that you read to and with your child every day to help nurture their imagination, curiosity and emotional literacy as well as it being a special time you can spend with your child.
Click on the link below for some top tips on how to encourage your child's reading skills.